Masterpiece from Oda Collection Vol.8 "Windsor Chair"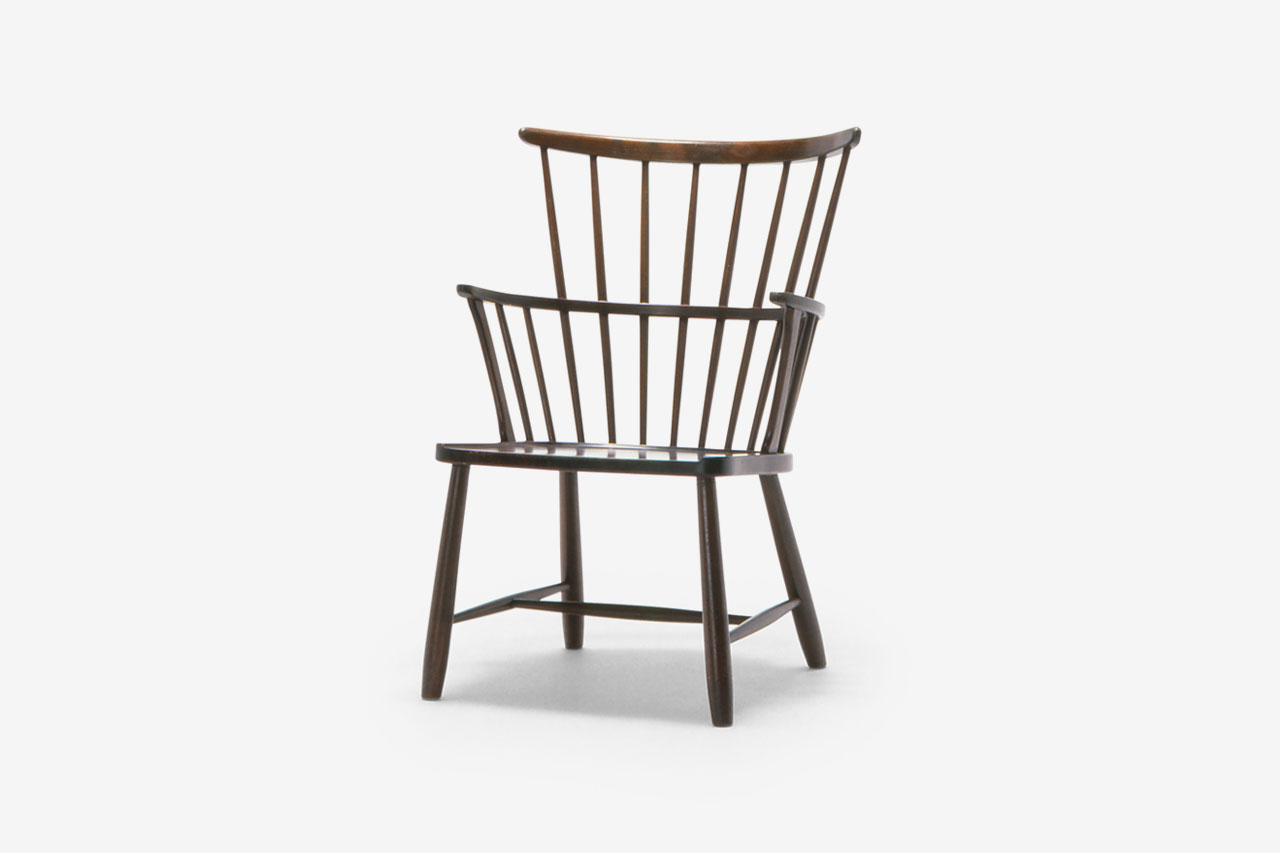 In 2021, Higashikawa, one of the main production areas of Asahikawa furniture, was established "Good Chair Day" with architect Kengo Kuma. In conjunction with this effort, this exhibition will curate and display world-famous chairs from "Oda Collection" by theme with the 14th of each month as a replacement day.
From July 14th to October 13th, 2022, we would like to introduce the genealogy of "Windsor Chair", which is one of the four major roots of modern chairs. Take a look at the appeal of chairs, which have become the roots of modern chairs in various aspects, such as durability, emphasis on functionality, and efficient production through division of labor.
A wooden chair born in England in the latter half of the 17th century, it originates from country chairs such as the vernacular chair (a chair peculiar to the region) that has been made by ROKURO craftsmen and farmers in various parts of England since ancient times. The basic structure is to directly insert the legs and back bar of a sawn obiect (mainly a lathe-processed member) into a thick wooden seat plate with a butt-shaped depression, and based on this basic shape. Various variations were born. The Windsor chair has had a great influence on furniture designers in Scandinavia and Japan, including Hans Wegner, and is still a popular chair.
Wheel back winsor chair
anonymous
production year unknown
UK
Rocking Chair
Orla Mølgaard-Nielsen
Peter Hvidt
1940s
Denmark
Windser chair
Orla Mølgaard-Nielsen
Peter Hvidt
1941
Fritz Hansens Eftf.
Denmark
Windser chair
Ole Wanscher
1942
Fritz Hansens Eftf.
Denmark
Lilla Åland
Carl Malmsten
1942
Swedese Møbler AB
Sweden
Easy Chair
Hans Jørgensen Wegner
1978
PP Møbler
Denmark
Noritsugu Oda (chair researcher, Professor Emeritus of Tokai University, Higashikawa Town Design Advisor) The Oda Collection is a collection of superbly designed furniture and other everyday items from the 20th century. The pieces have been gathered and researched over many years by chair researcher Noritsugu Oda. Mainly from northern Europe, the diverse collection ranges from chairs and tables to light fittings, dishes and cutlery and even wooden toys. These are accompanied by a collection of resources such as photos, drawings and documents, an extremely valuable set of academic resources that traces each of the changes in modern design history. The Oda Collection is highly acclaimed worldwide for the rarity of its items and the extensiveness of Oda's research, and there are constant requests to display the items in exhibitions around the world.