Masterpiece from Oda Collection Vol.11 "Arne Jacobsen"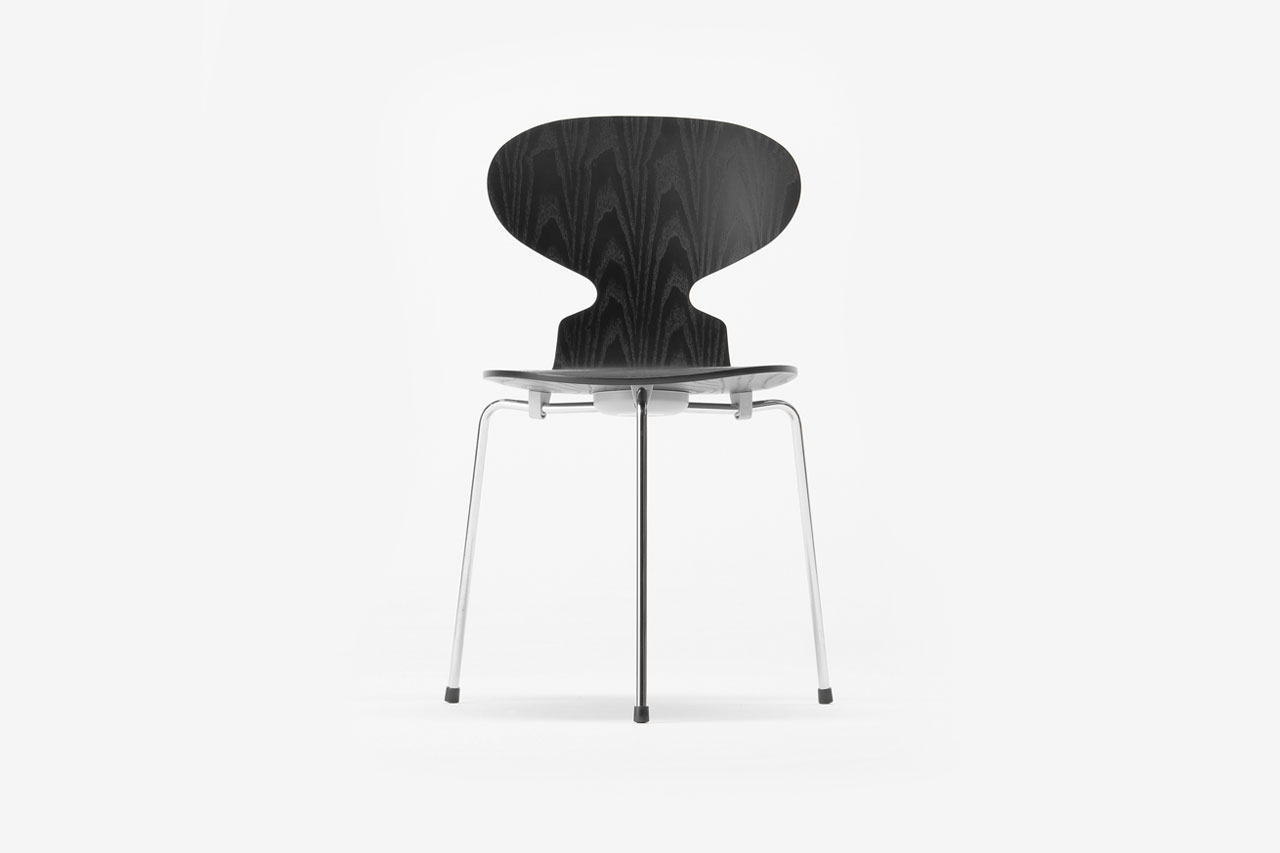 In 2021, Higashikawa, one of the main production areas of Asahikawa furniture, was established "Good Chair Day" with architect Kengo Kuma. In conjunction with this effort, this exhibition will curate and display world-famous chairs from "Oda Collection" by theme with the 14th of each month as a replacement day.
From April 14th, 2023 to July 13th, 2023 (From June 12 – June 25, exhibition will be temporarily suspended), we would like to introduce molded plywood chairs by Arne Jacobsen, a standard-bearer of modern Danish furniture and functionalist architecture, who also left many masterpieces as a furniture designer.
He was born in Copenhagen, Denmark in 1902. Graduated from Royal College of Art, Department of Architecture in 1927. From 1956 to 1965, he was a professor at this university. He was a leading architect of Nordic modern architecture and was aiming for a total design that comprehensively integrates the architectural environment, we designed everything from living fixtures to interior fabrics and even landscaping. Beginning with the Ant Chair announced in 1952, the Seven Chair, the Egg Chair, and other unique forms of furniture created one after another using new materials and techniques that can be mass-produced, are still used today. More than half a century later, those are still highly regarded not only in Denmark but all over the world.
Ant chair
Fritz Hansen
1952
Denmark
Seven chair
Fritz Hansen
1955
Denmar
Mosquito chair
Fritz Hansen
1955
Denmark
Grand Prix
Fritz Hansen
1957
Denmark
Lily chair
Fritz Hansen
1970
Denmark
Noritsugu Oda (chair researcher, Professor Emeritus of Tokai University, Higashikawa Town Design Advisor) The Oda Collection is a collection of superbly designed furniture and other everyday items from the 20th century. The pieces have been gathered and researched over many years by chair researcher Noritsugu Oda. Mainly from northern Europe, the diverse collection ranges from chairs and tables to light fittings, dishes and cutlery and even wooden toys. These are accompanied by a collection of resources such as photos, drawings and documents, an extremely valuable set of academic resources that traces each of the changes in modern design history. The Oda Collection is highly acclaimed worldwide for the rarity of its items and the extensiveness of Oda's research, and there are constant requests to display the items in exhibitions around the world.