Masterpiece from Oda Collection Vol.13 "Chairs of Finland".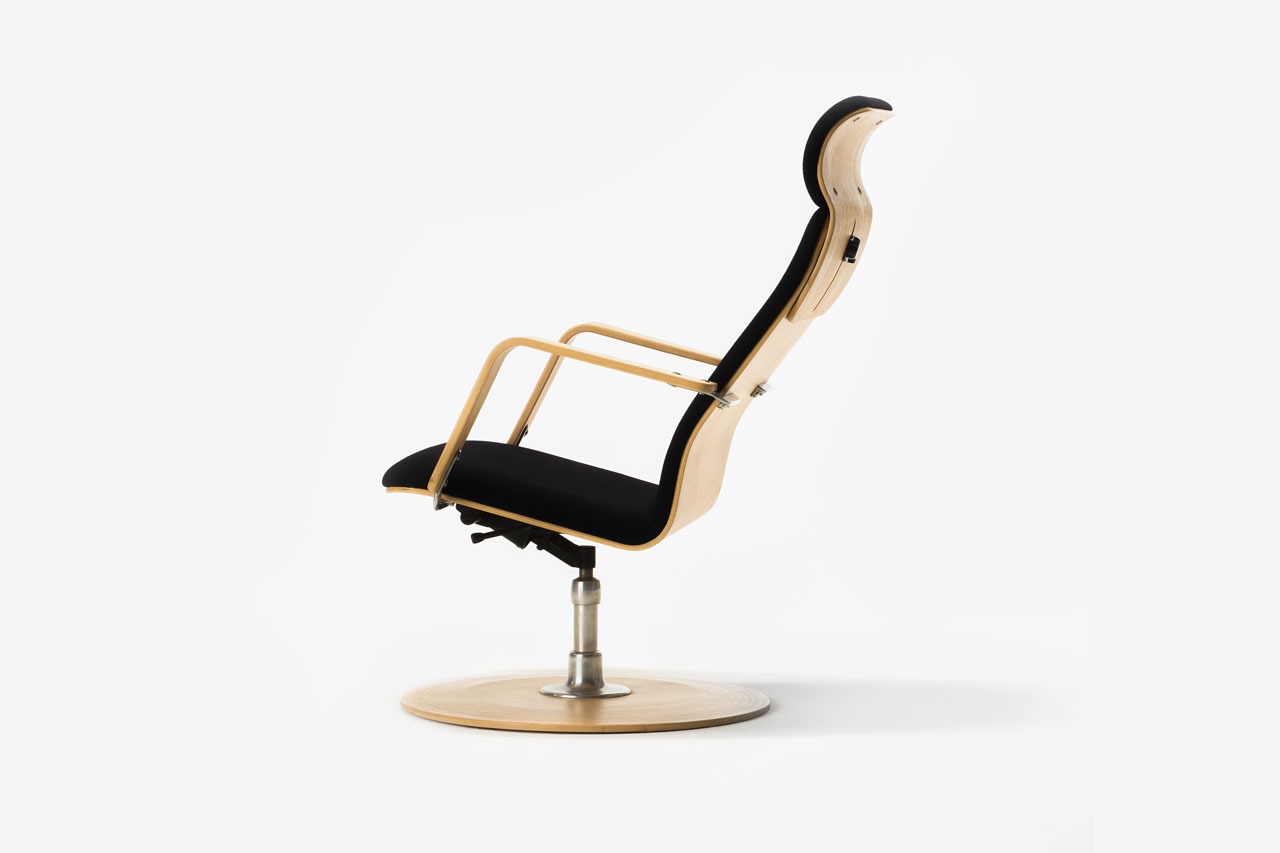 In 2021, Higashikawa, one of the main production areas of Asahikawa furniture, was established "Good Chair Day" with architect Kengo Kuma. In conjunction with this effort, this exhibition will curate and display world-famous chairs from "Oda Collection" by theme with the 14th of each month as a replacement day.
From October 14th, 2023 to January 13th, 2024, we exhibit works in conjunction with the special exhibition "MUOTO": The Shape of Finnish Design" being held at CentPure, in Higashikawa. In Finland, the "Land of forests and lakes", design has been shaped in conjunction with the harsh yet rich unique climate and culture, without forgetting the essential awareness of being close to nature. Designs that are close to "nature" support a peaceful lifestyle, and new designs are born in this lifestyle. It can be said that there is an uninterrupted cycle rooted in the climate. Finnish design, which is practical yet beautiful and warm, gently fits into our daily lives, which are rich with the changes of nature, and provides a rich and comfortable space.
Hannes chair
Eliel Saarinen
Tetrimäki
1908
Stool No.64
Alvar Aalto
Artek
1935
Aslak chair
Illmari Tapiovaara
Asko
1957
Koivutaru chair
Esko Pajamies
Asko
1978
Easy chair Fysio
Yrjö Kukkapuro
Avarte
1978
Noritsugu Oda (chair researcher, Professor Emeritus of Tokai University, Higashikawa Town Design Advisor) The Oda Collection is a collection of superbly designed furniture and other everyday items from the 20th century. The pieces have been gathered and researched over many years by chair researcher Noritsugu Oda. Mainly from northern Europe, the diverse collection ranges from chairs and tables to light fittings, dishes and cutlery and even wooden toys. These are accompanied by a collection of resources such as photos, drawings and documents, an extremely valuable set of academic resources that traces each of the changes in modern design history. The Oda Collection is highly acclaimed worldwide for the rarity of its items and the extensiveness of Oda's research, and there are constant requests to display the items in exhibitions around the world.
7月の「椅子の日に、椅子のお話」は、「日本の椅子」についてとり上げます。日本の一般家庭に椅子が普及し始めたのは戦後のことでした。その背景を様々な椅子のエピソードとともにお話しします。どうぞご参加ください。
お話:織田憲嗣氏(椅子研究家、東海大学名誉教授)
日時:2023年7月14日(金) 18:00~19:30
会場:東川町複合交流施設 せんとぴゅあⅠ[コミュニティホール]
北海道東川町北町1丁目1番1号 → Google Map
定員50名(事前予約制)
◎参加無料