Masterpiece from Oda Collection Vol.9 "Hans Jørgensen Wegner"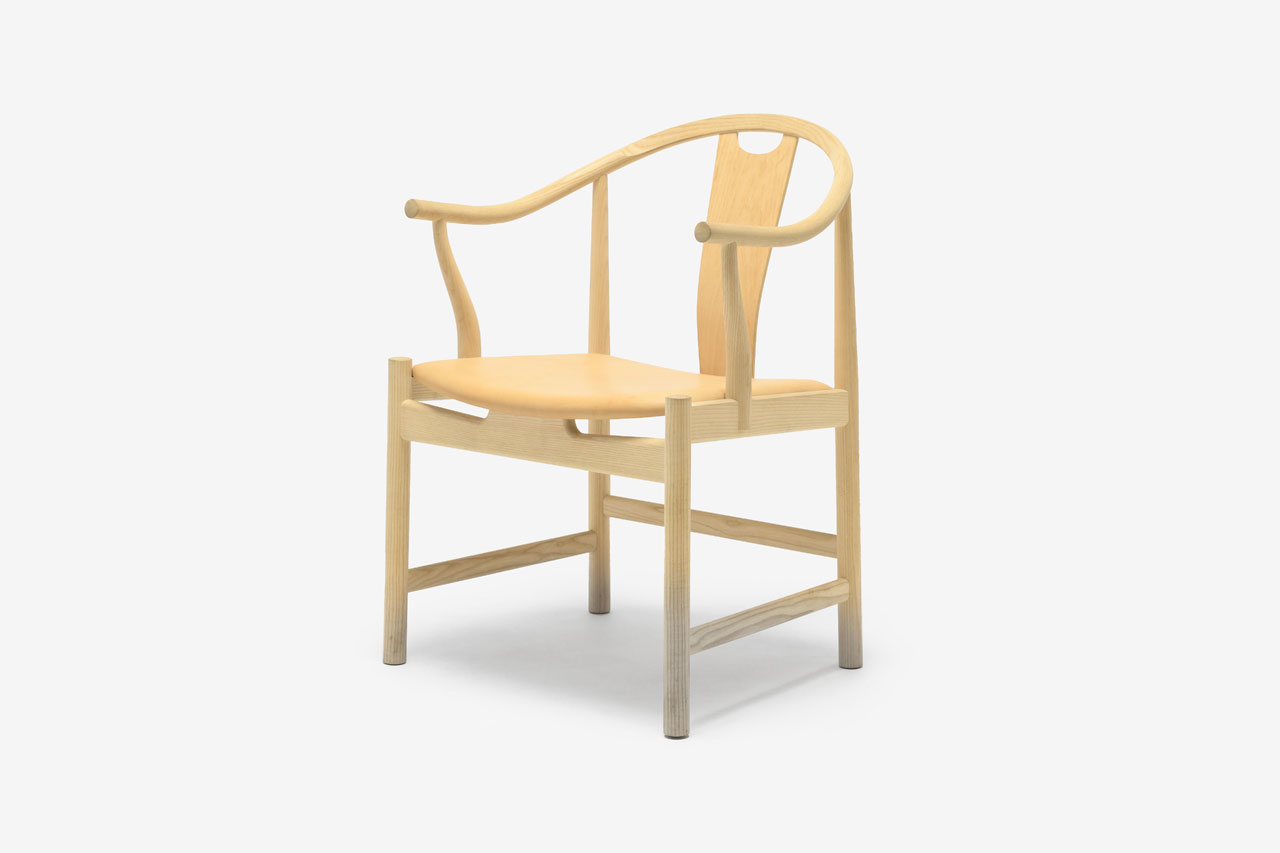 In 2021, Higashikawa, one of the main production areas of Asahikawa furniture, was established "Good Chair Day" with architect Kengo Kuma. In conjunction with this effort, this exhibition will curate and display world-famous chairs from "Oda Collection" by theme with the 14th of each month as a replacement day.
From October 14th, 2022 to January 13th, 2023, we would like to introduce the design genealogy of Hans J. Wegner, a leading Danish furniture designer and world-famous artist. We will introduce the works created by the redesign.
Born in Tunar, Denmark in 1914, he qualified as a cabinetmaker at the age of 17. Studied in the furniture technology course at an industrial school and graduated from the furniture department at a craft school in 1938. In 1943 he opened his own office. He was the most creative and original designer in the Danish design world, and was known as a master of chair design. He fully understood the tool aspect of furniture, and completed it without any contradiction to created furniture that is highly regarded as a work of art. He has designed more than 500 chairs in his lifetime, and based on the idea of "redesign", which focuses on existing designs and improves them, he repeatedly designs with the same theme, making his own world timeless.
The idea of "redesign" is to find problems in existing designs and improve them. It is also about revisiting traditional and valued furniture and making it functional and simple to match modern life. Called the "Father of Modern Danish Design," Kaare Klint said, "Ancient times are more modern than we are." It is important to recognize them again. This teaching is found in many of Wegner's works.
Chinese chair PP-66
PP Møbler
1945
Denmark
Y-chair CH-24
Carl Hansen & Søn
1950
Denmark
The Bull horn Chair JH-518
Johannes Hansen Møbelsnedkeri
1961
Denmark
Arm Chair JH-701
Johannes Hansen Møbelsnedkeri
1965
Denmark
The Heart chair FH-4104
Fritz Hansen Eftf.
1952
Denmark
Three legged chair PP-203-3
PP Møbler
1990
Denmark
Noritsugu Oda (chair researcher, Professor Emeritus of Tokai University, Higashikawa Town Design Advisor) The Oda Collection is a collection of superbly designed furniture and other everyday items from the 20th century. The pieces have been gathered and researched over many years by chair researcher Noritsugu Oda. Mainly from northern Europe, the diverse collection ranges from chairs and tables to light fittings, dishes and cutlery and even wooden toys. These are accompanied by a collection of resources such as photos, drawings and documents, an extremely valuable set of academic resources that traces each of the changes in modern design history. The Oda Collection is highly acclaimed worldwide for the rarity of its items and the extensiveness of Oda's research, and there are constant requests to display the items in exhibitions around the world.