IFDA Furniture Sanctuary, Asahikawa Furniture.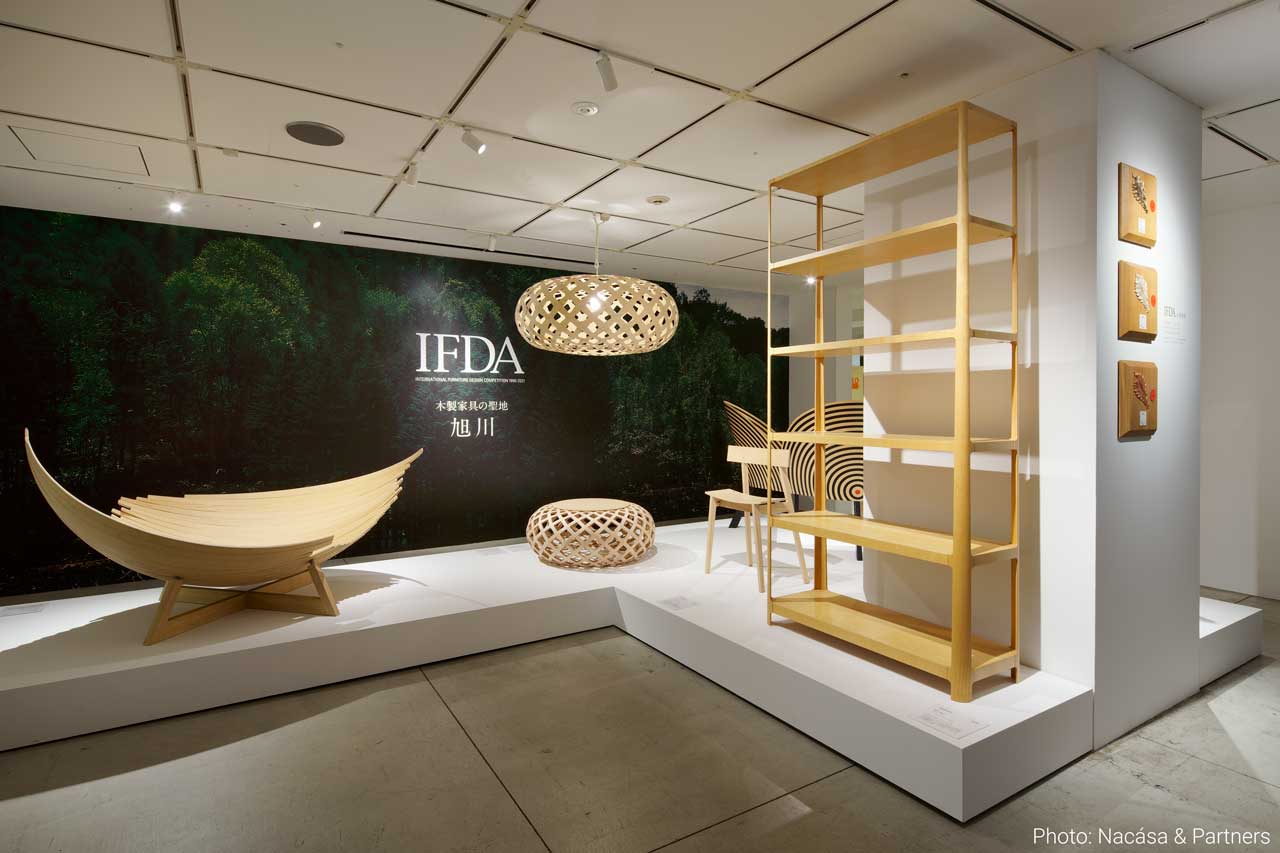 Asahikawa in Hokkaido is one of Japan's leading furniture producing areas with a history of over 100 years. The industry was developing as a furniture producing area represented by box wedding chests, but in 1990, the first "International Furniture Design Competition Asahikawa (IFDA)" was held in order to be reborn as a furniture producing area centered on design. It was held as a major event in the furniture production area, centered on design competitions.

Based on the slogan "Let's hold at least 10 times every 3 years", and 11 times have been held over 30 years. As a result, designs were gathered from home and abroad, and they were commercialized as Asahikawa furniture and delivered not only in Japan but also the world.

By implementing the project over many years, the generation of managers in the production area has changed, and while the people involved have grown, Asahikawa has become a sacred place for wooden furniture centered on design.

This exhibition introduces the works carefully selected from the prize-winning works of the Asahikawa Furniture Competition and the history of IFDA over 30 years.

*The exhibition "IFDA Furniture Sanctuary, Asahikawa Furniture" was held at Matsuya Ginza "Design Gallery 1953" from April 20th to June 13th, 2022, sponsored by the Japan Design Committee. It will continue to be held as a special exhibition at Asahikawa Design Center.